Analytics & Reporting
Get insights from your data
Giving you eyes on what happens online
Explode and understand your data
Make better decisions
See what doesn't work and improve it
Get a clear picture of what works and what does not and improve your website to get more return of investment.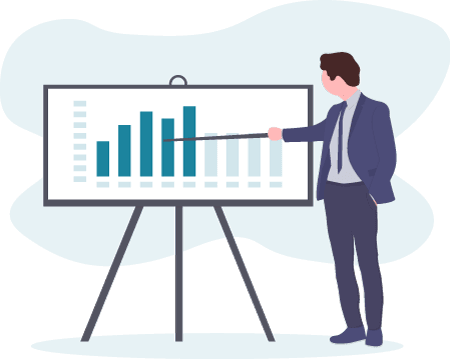 3-Steps to start improving online
Solutions to bring you the help you need
GET IN TOUCH
When you don't know how to improve your business online, it's time to get in touch and talk to your internet marketing expert.
GET YOUR PLAN
After the hearing your concerns we will study and analyze your case to offer the best solution for your business.
START WINNING
Start seeing how your business becomes more attractive, efficient and how its reputation improves gradually.
Say Hello
Here is where your business starts improving